Home of the bold. Home of the bright.
Vibrant and festive, Harlem is known for a thriving cultural scene born from a lively heritage rich in music, performance and dining.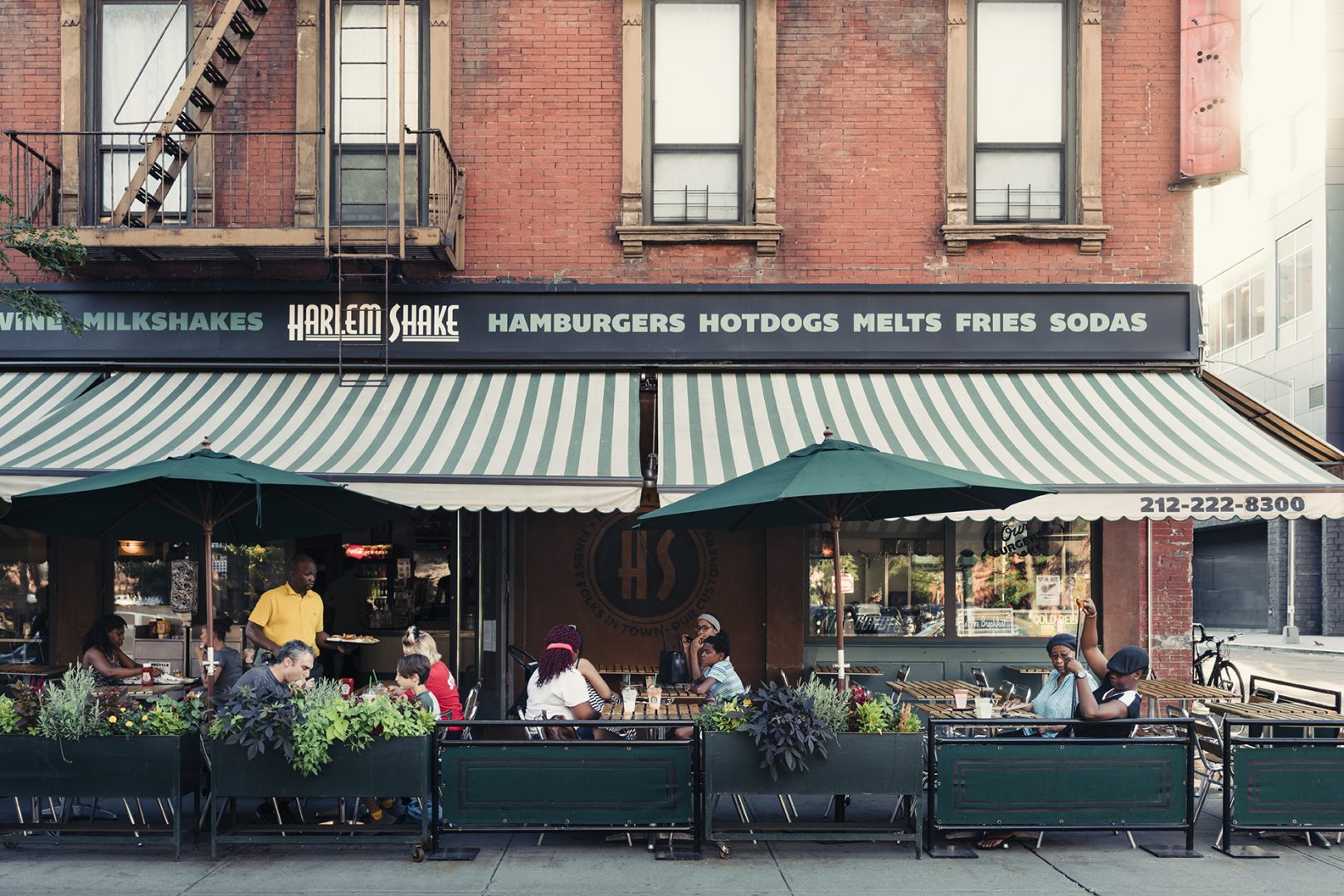 This neighborhood bustles – from globally recognized foodie spots like Marcus Samuelsson's Red Rooster, NYC icons Patsy's and Sylvia's, 83 year-old green grocer La Marqueta, to up and comers like Vinateria, Sushi Inoue or Double Dutch Espresso.
Red Rooster
Acclaimed chef Marcus Samuelsson is the culinary force behind Harlem's famous Red Rooster. Named after a legendary Harlem speakeasy, Red Rooster serves up delectable comfort food like shrimp and grits, Bourbon-glazed ribs, and chicken and waffles.
Sushi Inoue
This Michelin Star restaurant is helmed by Chef Shinichi Inoue, a third generation sushi master. Reserve a coveted spot at the sushi bar for a one-of-a-kind experience to enjoy Omakase, the chef's choice menu.
Take it all in
Brunch is sacred, cool coffee spots and cafes abound. Take it down a notch in the area's green spaces like Harlem River Park or Harlem Rose Garden and take a breath with easy access to roadways for weekend escapes to the Hudson Valley, Litchfield Hills or Long Island's beaches. There's so much to experience right outside your door.
Patsy's Pizzeria
Founded in 1933 by Pasquale "Patsy" Lanceri, Patsy's is one of New York's original pizzerias, claiming to have invented selling pizza by the slice.
La Marqueta
A hidden gem, this 83-year-old open-air marketplace truly has something for everyone. With its mix of food vendors, pop-up shops, live events and music, La Marqueta is always serving up something special.
7
Sottocasa Pizzeria Harlem
15
Serengeti Teas & Spices
17
Levain Bakery – Harlem
22
Sprinkle Splash Sweet Shoppe
28
Cantina Taqueria & Tequila Bar
29
Santiago's Beer Garden
41
Malcolm Shabazz Harlem Market
42
Harlem Animal Hospital
48
Vintage Harlem Wine & Spirits
49
The Studio Museum in Harlem
51
The National Jazz Museum in Harlem
55
Hunter East Harlem Gallery
If you are using a screen reader and are having problems using this website, please call 1-833-312-0654 for assistance.